How did you both get into cheesemaking?
Todd: So, I had a job at Neals Yard Dairy in the early '90s. And while Maugan and I both were studying archaeology at university, to help pay my way I got a job with a fantastic cheesemaker called Dougal Campbell who was an organic farmer opposite Gorwydd Farm, our parents' farm in Wales. I worked with him at the weekends for a year and learnt cheesemaking. I then had to make the decision whether to carry on in archaeology or not. I was enjoying the cheesemaking, so I thought I'd give that a shot. I then went to Chris Duckett and did an apprenticeship with him for about 6 months and learnt the skills of Caerphilly making. There was no Caerphilly making in Wales to speak of, so why not learn traditional Caerphilly making, which Chris Duckett had been making for three generations in Somerset. So, I thought why not learn it, bring it back to Wales, and make it on my parents farm. I quickly realised it was more than a one-man job, and so I spoke to Maugan.
Maugan: I'd been doing archaeology, working as an archaeologist in Wales, but the opportunity to join in with the cheese came about. When I was doing archaeology, I said I might leave and do cheesemaking, and they said "okay, give it a try. If it doesn't work out, you can always come back." 25 years later, and I'm still not sure about it.
Todd: Funnily enough, one of the first two or three customers that we approached was Iain Mellis. The cheese was so new then that we didn't have a name for it. So it was on the Mellis counter called Todd's cheese until we could think of a name. So after a few months, we came up with the farm's name for the Caerphilly.
Todd: It was so nice when Rory came to visit. It was good to see the next generation of the Mellis empire. It was great to see because he has so much passion and enthusiasm. It was a massive relief, it was like "oh my god, it's in very safe hands." They're really switched on.
Why did you choose to make Caerphilly?
Todd: It was the right cheese. You know they say with territorial cheeses, they sprang up in certain areas with good reason. The terroir of it all—why fight it and make something that doesn't belong there?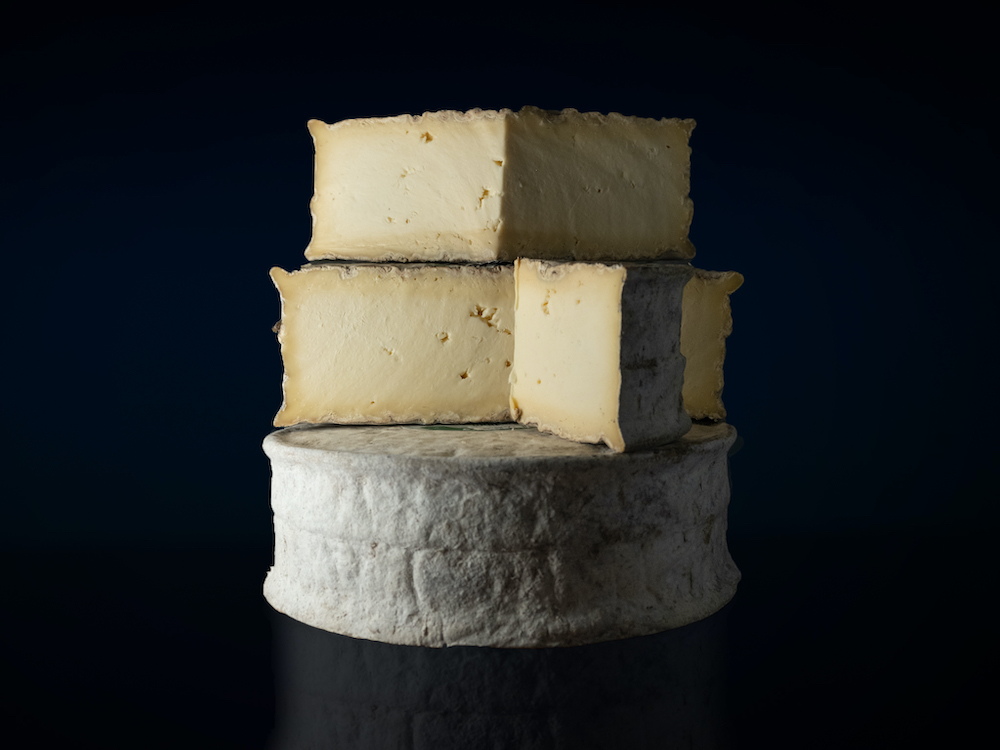 What is the importance of keeping traditional methods in cheesemaking? 
Maugan: It's important to remember how things been done firstly, but it just produces the best cheese as well. Having hands on, we can react to what's happening in the making—it's crucial. It's also a very satisfying process.
What makes your cheese unique?
Todd: We have these three distinct flavours—a mushroomy rind, underneath there's a creamier layer, and then a slightly crumblier, more lactic layer. Other cheeses have that, but not quite to the same degree as ours, so that's a quite unique selling point. Also, we're organic.
Maugan: And we're unpasturised—certainly, most of the commercial ones won't be. And we mature it 2-3 months, hardly anybody does that with Caerphilly.
Todd: And there's an attention to detail, we go the extra mile. Lots of steps we don't have to do, but we do. The cumulative effect makes for a good cheese.
What is the impact of organic milk on your cheese? 
Todd: Again, there's an attention to detail to make organic milk. You're probably going to be doing a good job.
Maugan: And it's reflected in the quality of our milk. It's consistently amazing, and it's nice to be producing organic milk knowing that the cows aren't as intensively farmed, and the land is more sustainably farmed. It feels right.
How the cheese changes throughout the year – impact of the changing seasons?
Maugan: It is consistent, consistently good, but it can vary a bit. Kind of surprisingly, you can get slightly creamier milk in the winter when the cows are inside because they're getting fed more silage.
Todd: There's a deeper break on the rind when the cows are indoors, it's very creamy. Which is lovely for us because it ties into Christmas well.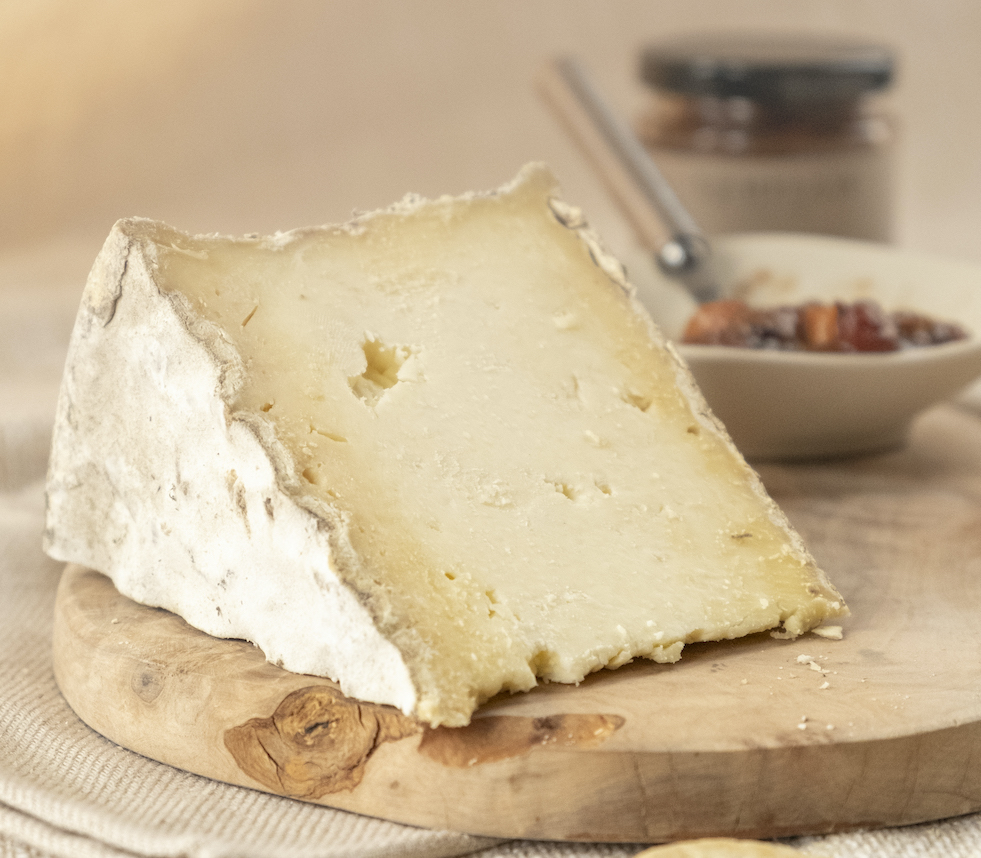 What is the importance/impact of using single herd milk?
Maugan: It's important for consistency. You can't be consistent if the milk is coming from different farms. So, we were looking for one farm where we could buy all our milk and then base our dairy at their farm. And we were hoping that they would be organic.
We always thought that if we have great milk, we could make great cheese.
Todd: And milk is often overlooked. It's the most important aspect, isn't it? Milk is crucial. And a lot of people don't realise that milk tastes different for different farms.
Flavour profiles/tasting notes; pairings?
Maugan: If any recipe calls for cheese, Gorwydd and Pitchfolk (Trewothan Brothers' cheddar) are both great. It [Gorwydd Caerphilly] also makes an amazing cheese toastie.
Todd: Simply pairing it with a crisp, British apple is also delicious. Pairing it with a hoppy ale—the citrusy notes in some ales also pair really nicely.
---
---